Learn how to solve a 'Failure to Uninstall' Error in Waves Central. Follow these steps one at a time, trying to uninstall before moving on to the next step.
This error is often displayed when Waves Central encounters a permission issue when trying to read, write to, or delete a file from your drive: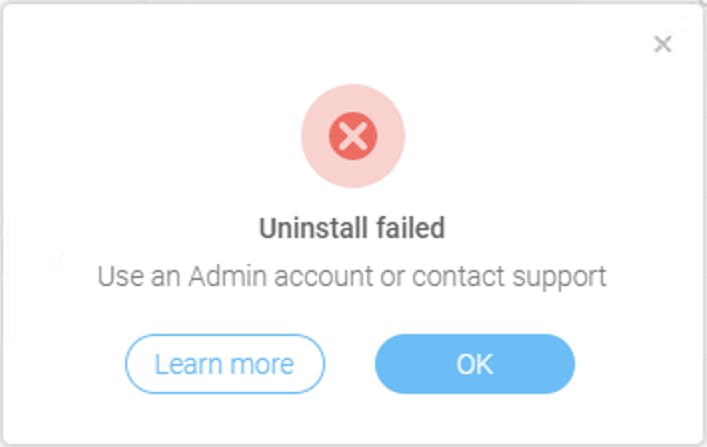 Try each of the following steps, one at a time, then try to uninstall again.
If the issue persists, move on to the next step.
Close all currently running programs/applications except for Waves Central.
In Windows: Right-click Waves Central, and choose 'Run as Administrator.'
Restart your computer.
Verify that you have Administrator privileges on your operating system.
If you do not, or if the issue persists, create a new Administrator user account.
Find solutions to more Waves Central errors and issues here.
None of the above worked? Please contact Waves Tech Support.